With MS Teams¶
Once Mybys WebCall is installed (see section 3 on how to install WebCall through MS Teams), you can pin it to your taskbar. By clicking on the icon, you will then be able to invite your team members. Or click on the 3 dots and find Mybys.

The first time you use it, you need to add your credentials sent to you by email when your account was created. You later can modify your credentials by clicking on the little gear.
WebCall will then ask you in which language you want to invite your participants.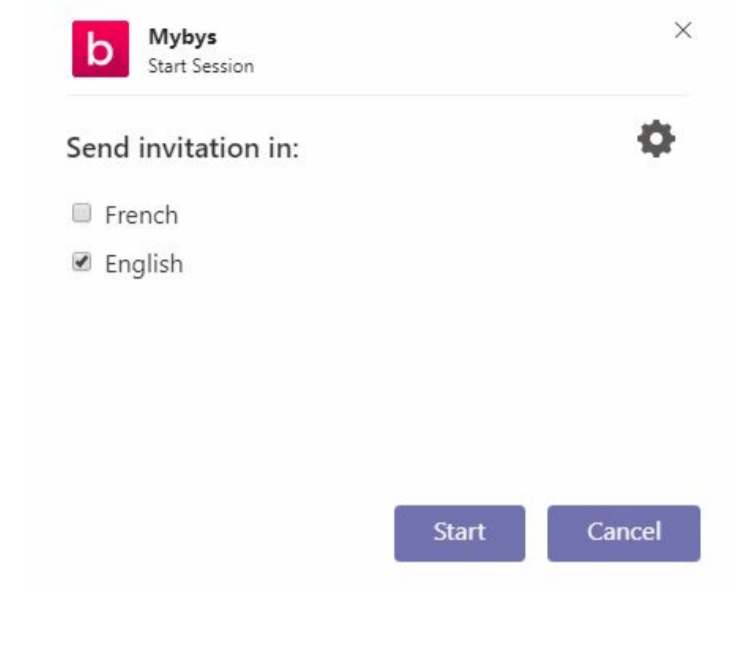 To launch Mybys WebCall, simply click on join. The same goes for your team members.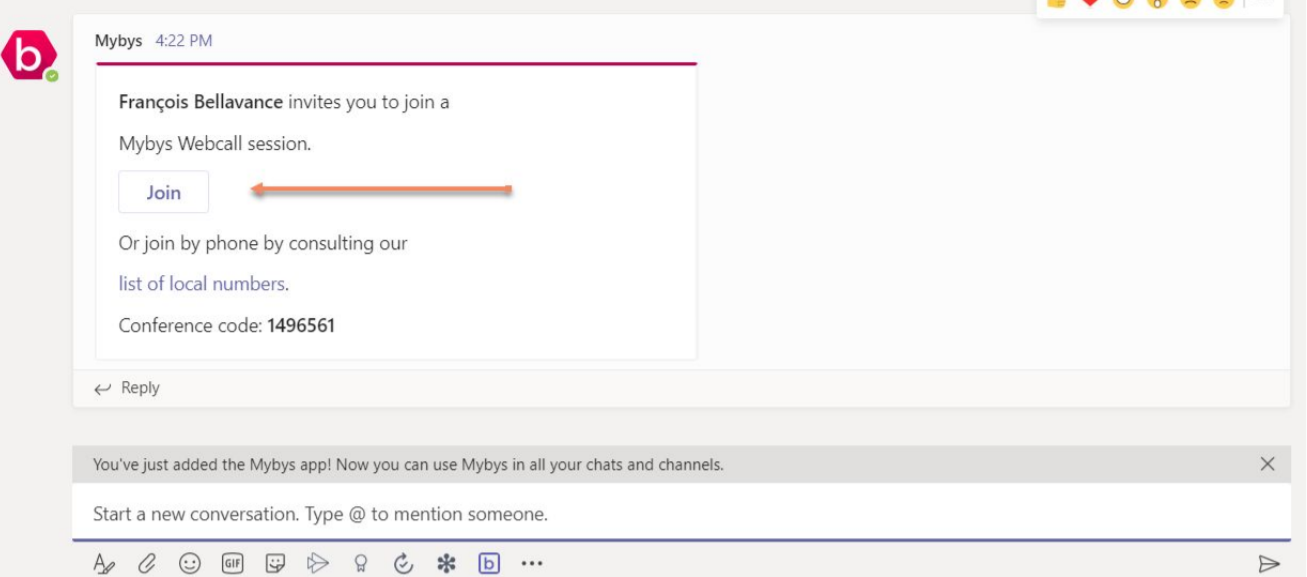 If you launch the video within MS Teams at the same time, make sure to mute the MS Teams microphone, to cancel any echo. You can now hear the participants joining using a phone.