By Internet Access¶
Go to webcall.mybys.com.
Log in with the conference ID. Enter your name and click on "Call"; A virtual keyboard will appear.
Click on "Become a Host". You will need to identify yourself by entering your PIN. Once your role as a Host is confirmed, you will benefit from additional functions.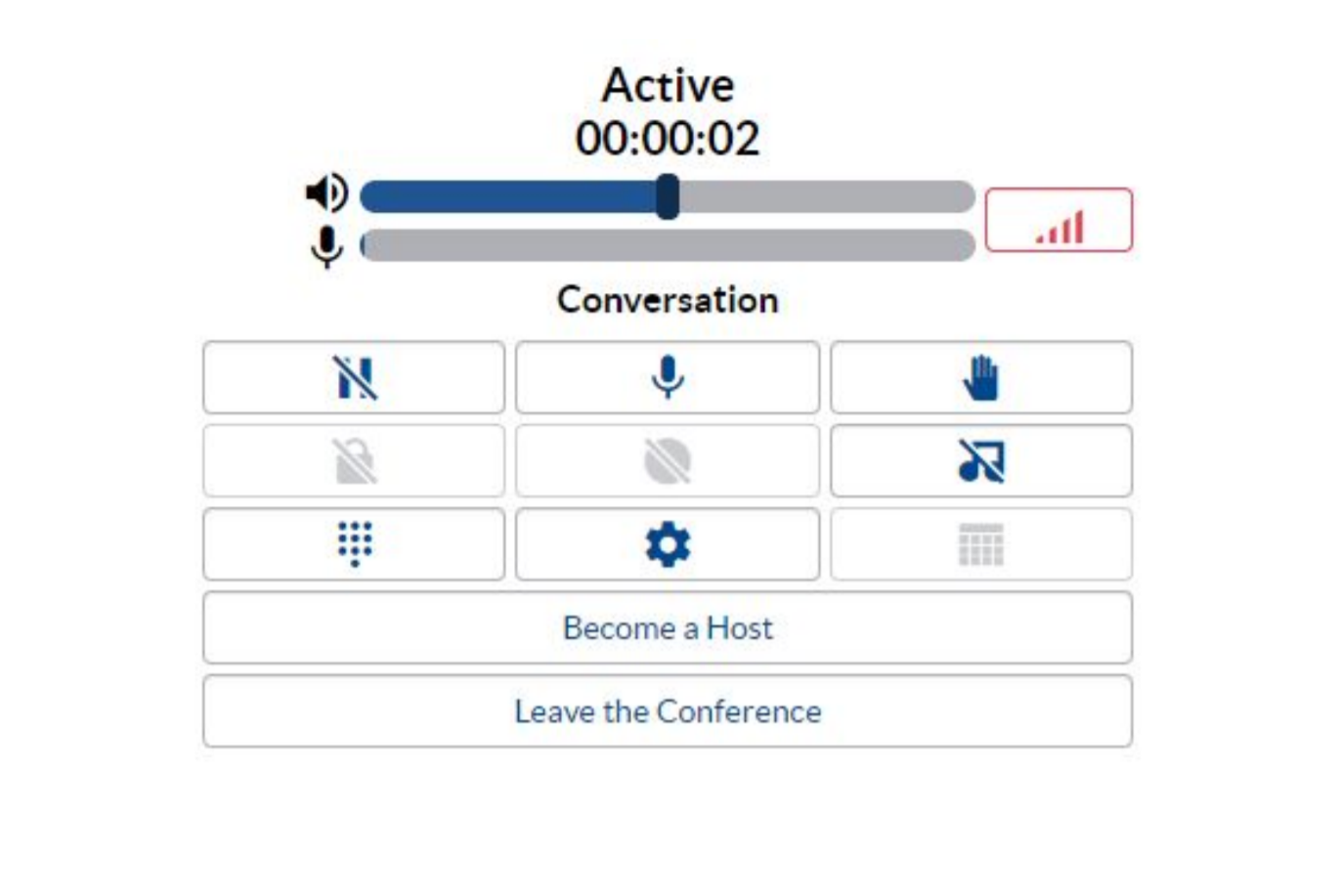 The control panel
If you click the Control Panel button

, you will be able to perform the following commands:
Choose the conference mode

Presentation

Questions & Answers

A private conversation between hosts

Normal conversation

See all participants arriving, in real-time

Play a pre-recorded message for your audience

Block access to the conference (for additional security)

Identify and name the participants (of which only the phone number can be seen - for future calls)

Modify the status of participants (hosts or not)

Filter participants (order of arrival or role)

Mute or unmute lines

Create sub-conferences (breakout rooms)

Access your history and recordings

The invitation to send to participants
You can send the following information to your participants:
Via Internet Connexion (Webcall)
By phone

Montréal : +1.438.797.8894

Québec : +1.418.800.0336
ENTER THE FOLLOWING CONFERENCE CODE XXXXXXXXXX (Add Conference code)
This information as well as your VCard can be found in the email that was sent to you when you created your account.